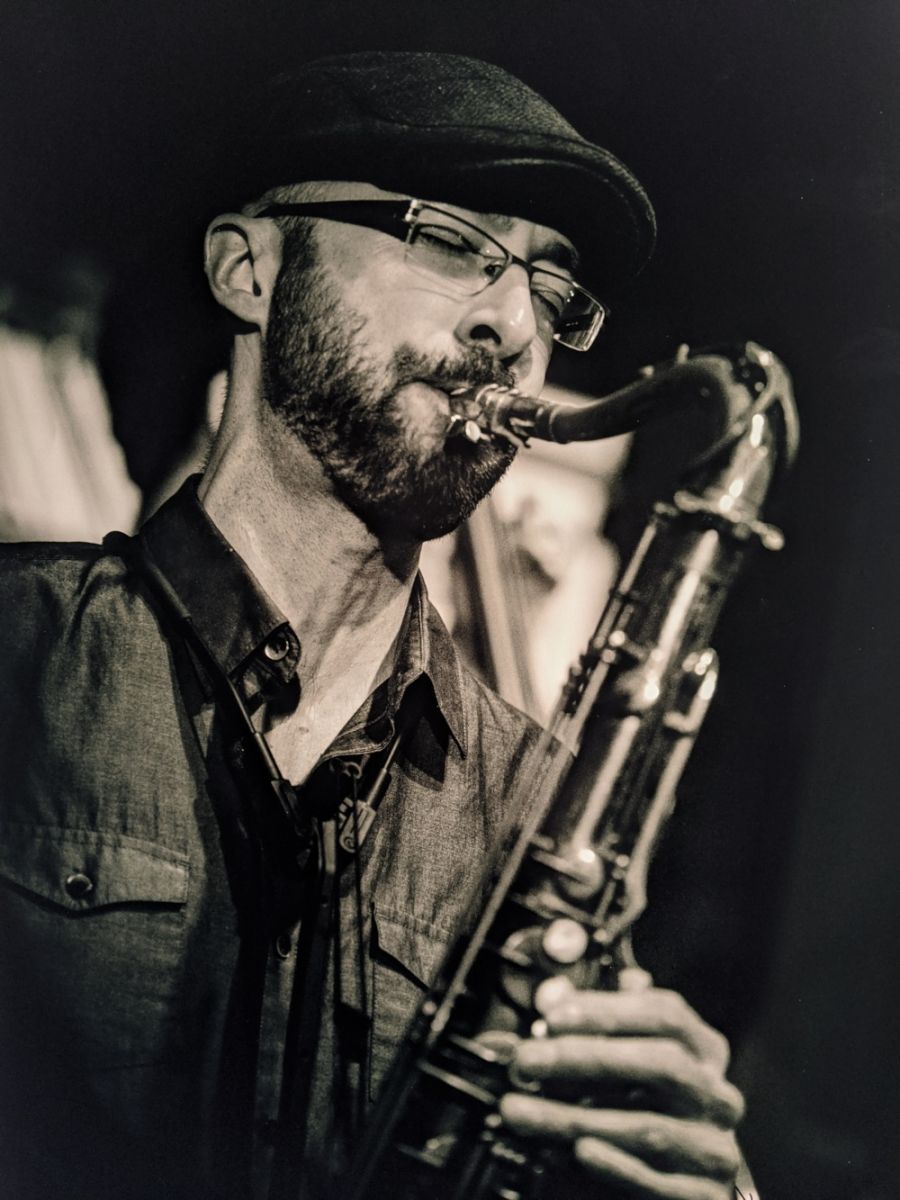 Photo credit: John Lisbon
Saxophonist Andrew Schwandt was born and raised in the Twin Cities of Minneapolis and St. Paul, and has been playing professionally since the age of 19, when he got his start performing on board various cruise ships. After returning to land in 2001, he began working with several different bands, and worked in the Twin Cities' scene for 15 years.
In the summer of 2016, he relocated to New York City to become part of the vibrant music scene there. He had the honor of playing many shows with legendary guitarist/bassist Gerry Eastman at his club Williamsburg Music Center. Through Gerry, Andrew had the chance to perform with some of NYC's finest musicians. In the summer of 2021, Andrew returned to the Twin Cities.
His sound is a unique blend of those artists who have had a profound influence in his musical development: Dexter Gordon, Harold Land, John Coltrane, Michael Brecker, Bob Mintzer, and more recently, Chris Potter. An avid and relentless practicer, Andrew is constantly striving to refine his sound and explore new possibilities with the saxophone.
Andrew is a strong proponent of learning jazz (and music in general) through transcription and emulation of the great players through their recorded material, and has written several articles on the subject, which you can read here. He has also recorded several of his more challenging transcription projects, and posted them on his YouTube channel.
As always, you can view the event calendar to find out where Andrew will be playing, and feel free to reach out on the Contact page!